Welcome to Sitting Knitting
Welcome to Sitting Knitting
…and thank you for stopping by!
My name is Rachel and, as you can see from the photo, Sitting Knitting is a local yarn shop just outside Sutton Coldfield that I was delighted to open in September 2013.
I am a lifelong knitter, having been taught by my mother when I was very, very young and have crocheted for probably 20 years so it's true to say that there is never a day that goes by when there is not some kind of wool-craft project in my hands and on my needles or hook.
This website is a new adventure for me but it will give me the opportunity to reach out to more makers, stock more gorgeous yarn and talk about knitting more so it's all good!
Our Extensive Yarn Choices
As you will see as you browse the yarn section of the site, I'm a lover of natural fibres and choose to knit with wool whenever possible. In my opinion, there is nothing quite like the feel of natural fibres on beautiful needles and it is what, for me, makes knitting such a relaxing and rewarding hobby.
We also stock a great range of alternatives for when wool is just not going to cut it – for example our fabulous baby yarns keep customers coming back time and time again for quality, washable, soft yarns in beautiful colours for their precious new arrivals.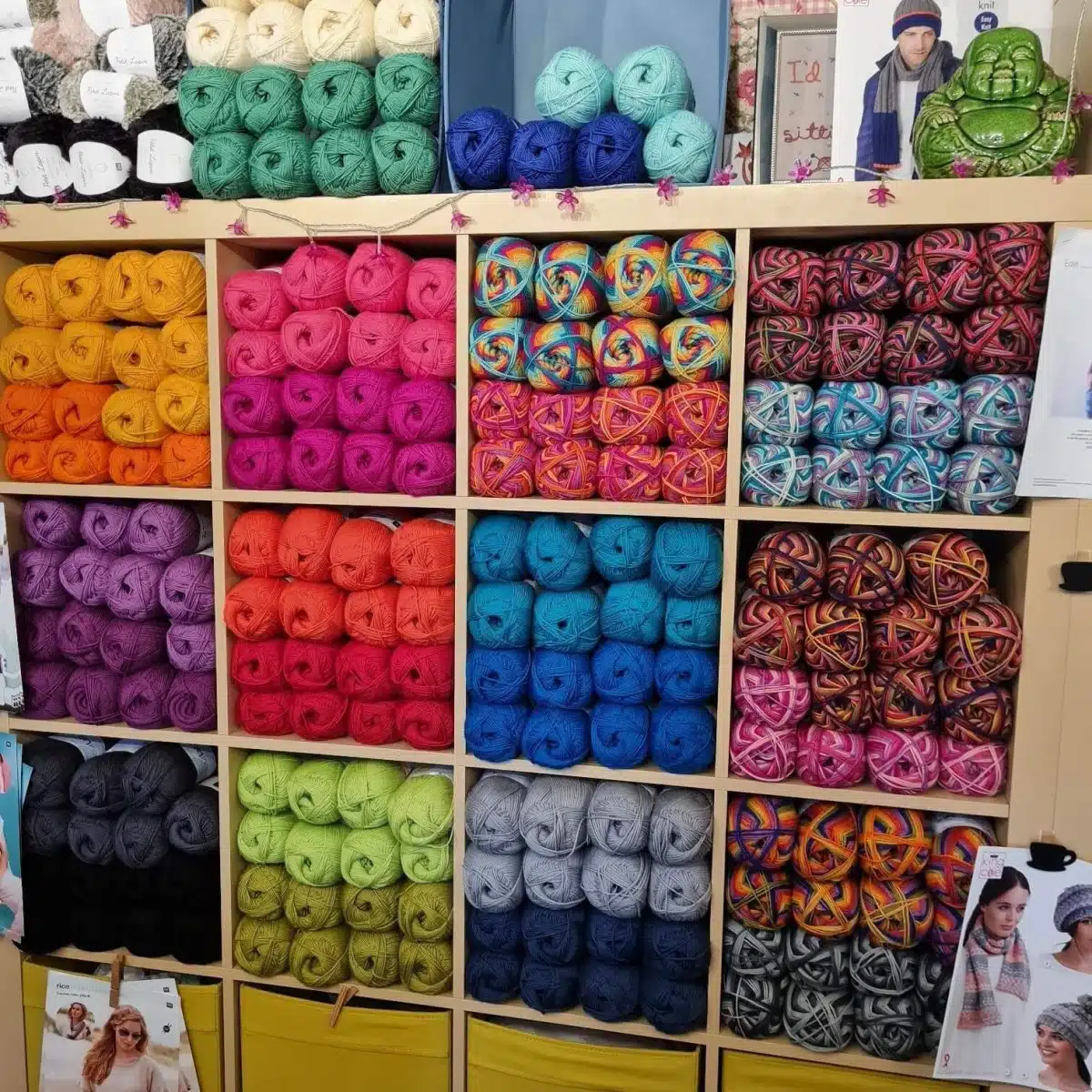 Unique Knitted Gift Ideas
Knitting is not the craft it once was – we're less frequently making the school jumpers and bed socks of yesteryear but are instead using our craft as both a source of mindfulness and relaxation and as a way of creating unique gifts for loved ones.
In my experience, nothing is so well received as a hand made gift, sometimes including the small quirks and imperfections that means that it came from us and only us, and that we treasure the recipient enough to have spent our valuable time on creating something that we thought they would love rather than the more common and oh so tempting 'add to cart'.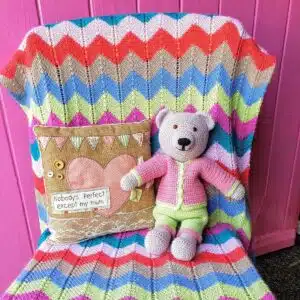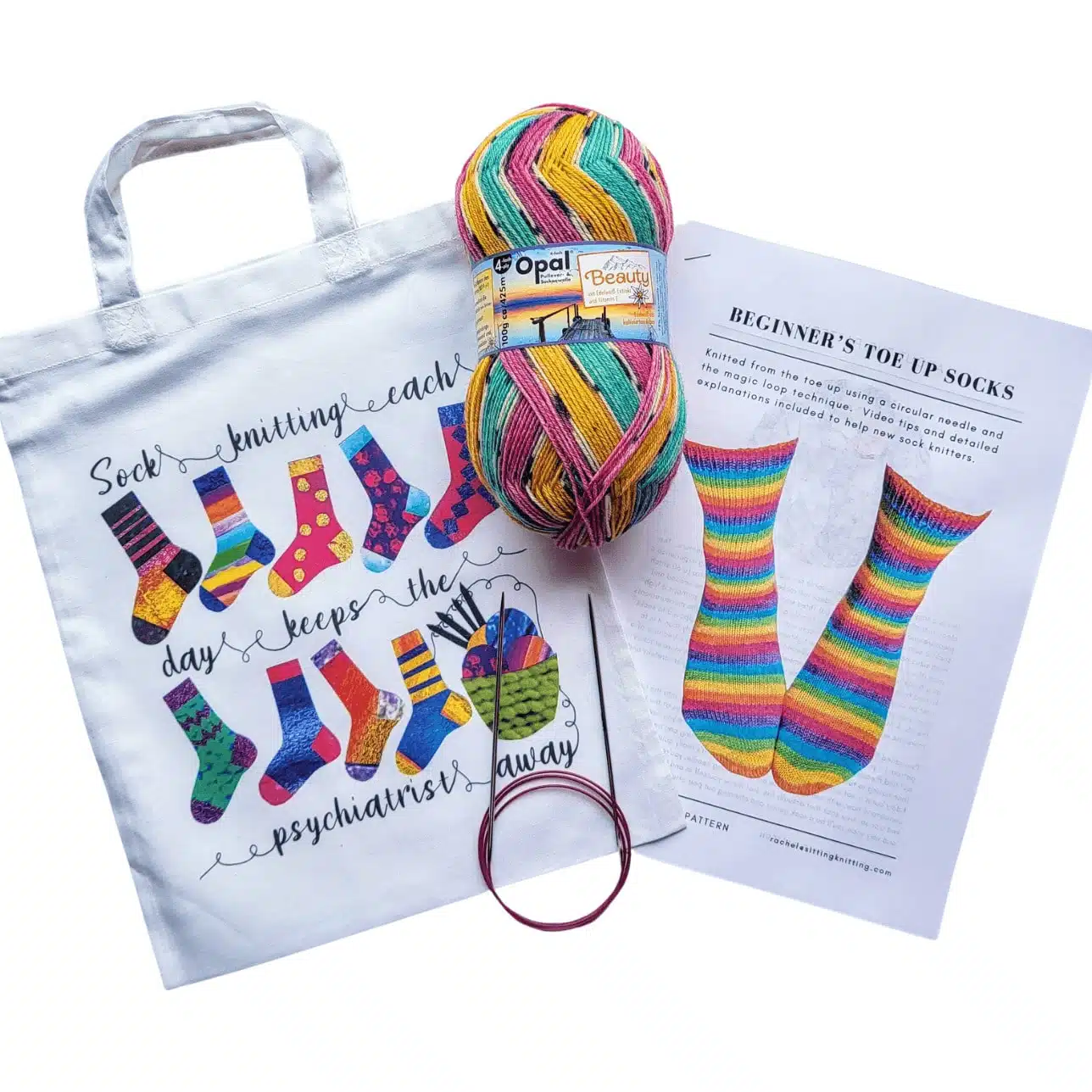 Personally, I am a process rather than a product knitter. I am always undoubtedly delighted with my fabulous new jumper or pair of socks but the joy for me is in the making rather than the finishing – the process, the challenge, the colour, texture and soothing almost hypnotic action that has had me hooked for the majority of my life.
For me, to create is to 'win' every day – a confidence boost, a self-soothing few minutes in the middle of a hectic day bringing an inner calm that is very necessary in the fast paced world that we live in. I still own garments, blankets and bits and pieces that I knitted and crocheted years ago and they're like old friends – a bit worn, a bit 'lived in' but more comfortable and no less treasured than they were when they were new.
As well as the website we have busy accounts on both Facebook and Instagram and they are both great ways of reaching out. If you're a bit stuck with something that you've purchased from me or are unsure about your next project, get in touch! The best part of my job is talking through options, sizes, colours etc and I'm always happy to take a couple of extra pictures of potential colour choices and send them over.
We Love To Chat!
Please give us a call or send a message if you need help or advice
with any of our products or have questions about the shop.